Whether you are looking for electrician Malabar to wire a new home or install fire alarms system in your apartment, hiring a skillful electrician is no-brainer. Jolt Electrical Contractors offer comprehensive electrical repair and installation services in Malabar. We are a team of a reliable electrician in Malabar who ensures that you live a safe and worry-free by fixing all your electric problems.
The benefits of hiring us for the residential electrical concerns are numerous, and some of it is listed below.
Complete Security by the Qualified Experts
Electricity can be extremely dangerous. Even if you know the root cause of the fault in the switchboard, lack of knowledge (and training) can be dangerous in many ways. Each at our organisation is qualified enough to provide you with the complete security at your place. In fact, some of our electricians are providing high-quality services in suburb Malabar for many years. So don't worry about security. Our experts will go out of their abilities to keep your electric system safe and sound.
Protected Property & Assets
When somebody has a glitch in the electric system, property & asset protection is a major concern. As you already know, our electricians are highly-trained to tackle every type of electric problem, so all your belongings will be protected successfully. Refrigerator, electric chimney, AC, and LED are some of the appliances that can be catastrophic when detected with a fault. Moreover, open wire points are also a source of fire and electric shock. Our professionals will reach your place and check every corner for any fault including the MC switchboard too.
Save Money with the Expert Electrician Malabar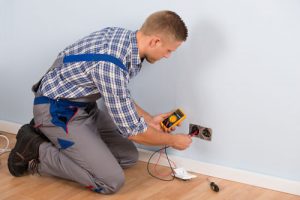 The first thought almost everyone gets when thinking about hiring the best electrician Malabar is the cost involved in the entire repairing procedure. Providing a whole new level of electrical repair service inexpensively is what we strive to do. No matter how tricky the situation is, providing an affordable solution without compromising the work quality is our foremost objective. Furthermore, our services don't include any extra/hidden charges. So when our electricians are resolving your problems, don't worry about the charges as we are under your budget. We also service Little Bay, Chifley, Maroubra, Coogee, Randwick, Kensington, Bronte, Paddington and Bondi.
Accuracy Leads to Peace of Mind
Fast is fine, but ACCURACY is everything. Improper installation of various electronic devices such as AC can result in damage to the entire electric system and even the building too. We ensure the accuracy even if it's about replacing an old switch. So sit back and witness how easily our experts will vanish away all your electric concerns.
Wrapping Up
The only way to keep your family, property, and neighbourhood safe is by protecting the electric system of your home. These were some of the benefits you can get from our skilful electrician in Malabar. Hire us today, and find your reason to rely on us for every electric issue. We also service Little Bay, Malabar, Maroubra, Coogee, Randwick, Kensington, Bronte, Paddington and Bondi. So get in touch soon!