Are you looking for an electrician in the Paddington area? Jolt Electrical is one of the prominent names in the region with licensed and insured electricians working round the clock to ensure security in both the residential as well as commercial scenes. Established in 1999, Jolt Electrical Electrician Paddington is one of the most trusted companies providing electrical installation and repair services. When you choose Paddington electrical services with Jolt to handle all your electrical needs, you can be confident that you have made the right choice. We offer our clients a full line of reliable products backed by world-class service and support. Our knowledgeable staffs are dedicated to providing professional services to each and every client. We take pride in what we do and would be proud to provide you with outstanding personalised services.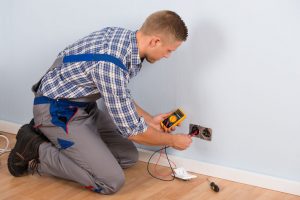 Why do customers rely on us?
Are you struggling with an electrical issue in your home or business? Do you need installation on your property? Call a team that you can trust and Jolt Electrical is that trusted family-owned and operated company with highly experienced electricians Paddington. We are always prepared to take on the job. As a family business, we believe the same dedication and care that we give to our family should extend to our customers. That is why your needs will always come first when you work with our team. If you need Paddington residential or commercial electrical installation and repair, call us today!
Our professional Paddington electrical services are of great standard
Our team can come to your aid for 24/7 emergency service
We clean the area after all our electrical work is complete
Our technicians search for and correct any problems that are encountered
We can give you a free estimate on every job before we start working
For electrician Paddington, no electrical task is too big or small. Whatever you are facing, our team is here to find a solution. Reach out to us today to schedule an appointment to get a free estimate from our electrician Paddington – Jolt Electrical Company. As soon as you talk to Chris, the owner, you will see how much we care about our customers and their satisfaction.
Our Services
We offer competitive prices and work in accordance with the Safety and Electrical Standards and Building Codes in Paddington. We are proud of the reliability, integrity, and communication skills of our electricians. All our client's needs are met to ensure developing strong relationships with the clients. At Jolt Electrical, our experience is combined with regular training, latest technologies, and safety in order to give our clients the most reliable and updated advice on every aspect of electrical work. You can ensure peace of mind with our 24-hour emergency service, knowing that friendly, experienced, and knowledgeable electricians are at work and always available to deal with your electrical faults around your office and home. We also service Little Bay, Malabar, Maroubra, Coogee, Randwick, Kensington, Bronte, Paddington and Bondi.